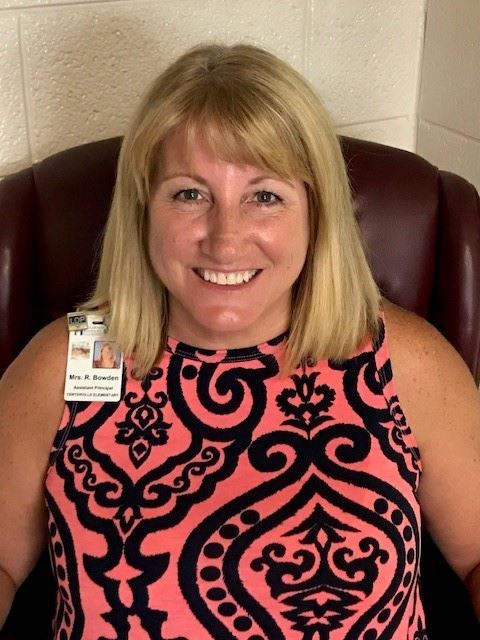 Mrs. Ruthann Bowden, Principal
Mrs. Ruthann Bowden is a graduate of McEachern High School in Powder Springs, Georgia. In 2000, she graduated from Fort Valley State University with a B.S. Ed in Early Childhood, and began teaching at Miller Elementary. She transferred to Russell Elementary in 2004 and then came to Centerville Elementary in 2010 as the Assistant Principal for Instruction. She received her M.Ed in Reading and Writing from Walden University and my ED.S. in Educational Leadership from Columbus State University. In June of 2017, she was honored to be named the Principal here at this amazing school.
Mrs. Bowden is married to David Bowden and together they have 5 children (three are married) and 6 grandchildren. When she is not at school, she enjoys spending time with my family or in the audience of a great musical.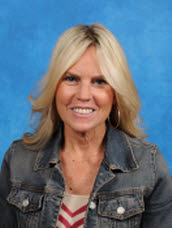 Mrs. Marcie Shaw, Assistant Principal of Instruction
Mrs. Shaw has been at Centerville Elementary since 1991. She taught various grade levels before becoming an Assistant Principal.
Mr. William Basby, Assistant Principal of Discipline
Mr. Basby is a graduate of Bleckley County High School in Cochran, Georgia. In 2013, he graduated from Georgia Southern University with a B.S. in Special Education. He also holds a Masters in Special Education from Georgia Southern University and a Specialist in Educational Leadership from Georgia College & State University.
Mr. Basby previously taught at Northside High School. He coached basketball and tennis during his tenure at NHS. Before Northside, he was a teacher at Bleckley County High School where he coached football, basketball & tennis.
"I am so excited to be a part of the Centerville family. Our school is a great place and I am honored to serve everyone in this community. Let's make this school year fantastic and remember, We show Mustang Pride at CES through Character, Expectations & Safety!"
Mr. Basby is married to Sharonda Basby, and he enjoys spending time with his family & friends.