Courses Taught:
WIDA ELP Standards:
English Language Learners (ELLs) communicate for Social and Instructional purposes with the school setting.
ELLs communicate information, ideas, and concepts necessary for the academic success in the content area of Language Arts, Mathematics, Science, and Social Studies.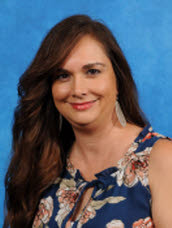 Welcome to the ESOL (English to Speakers of Other Languages) community at CES!!! We are so glad to have you here!
My name is Delana Chatfield and I will be your child's ESOL teacher this year. This is my 18th year teaching and my 3rd year teaching ESOL. I previously taught Kindergarten for 2 years, First Grade for 6 years, and Second Grade for 9 years. Whew!
As the ESOL teacher, I will be serving the students in their homeroom teacher's class. This year our school will be using Class Dojo and Google Meets for all communication. The homeroom teachers will connect me as a teacher to their Dojo classes so you can talk with the Classroom teacher and the ESOL teacher on the same APP. If you are a digital learner, I will also be connected to the classroom teacher's Google Classroom.
You are welcome to text me on the Dojo app anytime you have a question. I check the messages frequently and will get back to you quicker through Dojo rather than a phone call.
In the future, I will be posting ESOL resources to this website so make sure you are checking it daily. I look forward to working with you and your child this year!
It's going to be the best year yet!
-Mrs. Chatfield